Collection: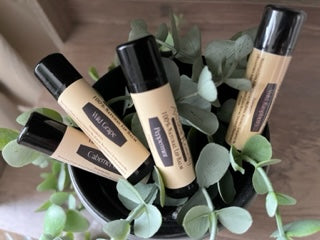 Collection:
Peppermint Lip Balm
Peppermint Lip Balm
Regular price

Sale price

$3.99
Lip Balm season is every season.  Moisturization is important in the heat, cold and transitional weather.
This minty lip balm gives immediate cooling sensation to your lips while moisturizing and healing with natural ingredients.
Our balm rivals that of the most popular brands without some of the extra ingredients that may be added because of mass production.  Our balms use natural ingredients and are made in small batches.  The balms leave a natural slip without being greasy.
Scent: peppermint & tingle
Ingredients:
Beeswax (Cera Alba), Coconut Oil (Cocos Nucifera), Sunflower Oil (Helianthus Annuus), Peppermint Oil (Mentha Piperita), Lanolin (Lana oleum), Menthol Crystals (Mentha Arvensis), Vitamin E (Tocopherol) Flavor