Collection: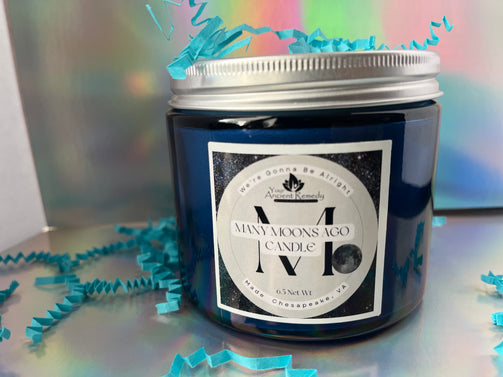 Collection:
Many Moons Ago Candle
Many Moons Ago Candle
Regular price

Sale price

$19.99
Many Moon Ago is an excellent scent blended with teas, jasmine, sandalwood, and a few other scents that makes this scent so special.
 Featuring: Many Moons Ago This saying can still be heard, uttered by the elders and old souls. It means "a long time ago". We wanted to celebrate 7 years with this beloved color blue oversized jar. 

It is not overwhelming. It is definitely a warming, comforting aroma.
12 oz
Over 35 hours to enjoy!