Collection: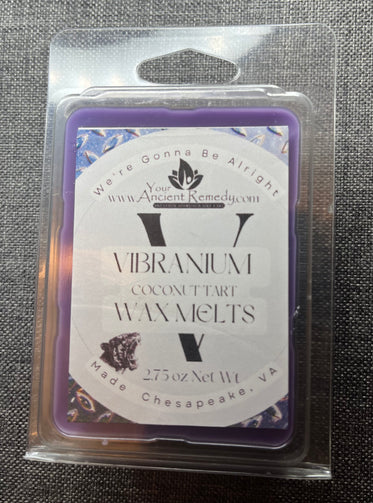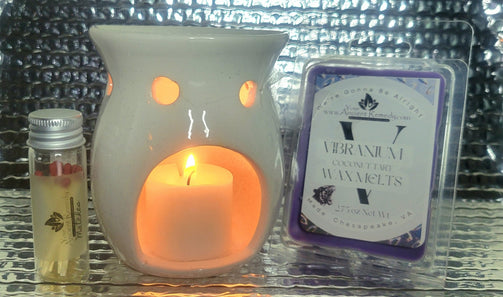 Collection:
Vibranium Wax Melts (6 Cavity)
Vibranium Wax Melts (6 Cavity)
Regular price

Sale price

$4.00
Now you can have the essence of this powerful, protective metal with you in your home, or other space!
The first in the "Panther Collection", this fictitious metal's properties make it the strongest metal on earth.  It landed in Africa as a meteorite from outer space about a millennia ago.  Its properties allow it to absorb, store and release large amounts of kinetic energy.  It has a purplish- blue hue.
Vibranium Notes:
Citrus, Moss, Ocean
(*A crisp, clean, ozone resonance, like metal.)
These wax melts are kept in a Six (6) Cavity Plastic Container for your convenience. It is made with a coconut tart wax, and is colored purple.
These are made in small batches. 
These wax melts will be ready for shipping September 22nd (First Day of Fall)!
This comes with a bundle option including:  (1) Wax Warmer, (1) Tea light, (1) Glass Bottle, which contains (10) matchsticks & a striker sticker (1) Spa Bag/White Box.
**Preorder is the same as pre purchase, which means that the exchange for monies and goods will occur at the time of placing order, NOT at the time of shipping.**

 Candles Coming Later in the Fall/Winter!
2.75 oz Net Wt.
3.2 Wt.