Collection: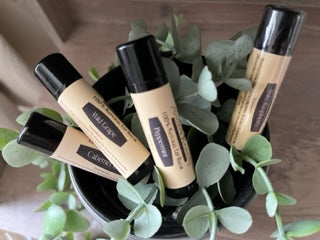 Collection:
Cabernet Crush Lip Balm
Cabernet Crush Lip Balm
Regular price

Sale price

$3.99
Lip Balm season is every season.  Moisturization is important in the heat, cold and transitional weather.
This fruity lip balm will moisturize and heal your lips with natural ingredients, while teasing your senses with the smell and taste of wild grapes from the vineyard.
Our balm rivals that of the most popular brands without some of the extra ingredients that may be added because of mass production.  Our balms use natural ingredients and are made in small batches.  The balms leave a natural slip without being greasy.
Scent:  A full-bodied, mature aroma of crushed berries and fruit, champagne grapes, cabernet sauvignon mingle with rich vanilla and soft spun sugar. Like visiting your local quaint winery.
Ingredients:
Beeswax (Cera Alba), Coconut Oil (Cocos Nucifera), Sunflower Oil (Helianthus Annuus), Lanolin (Lana oleum), Vitamin E (Tocopherol) Flavor