Collection: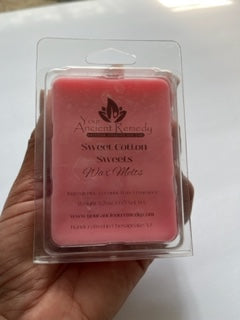 Collection:
Sweet Cotton Sweets Wax Melts
Sweet Cotton Sweets Wax Melts
Regular price

$6.00

Sale price

$4.00
Will take you back to your childhood, and is reminiscent of carnival cotton candy.
Melt over and over until they are gone.  While warm wipe out remaining wax with a paper towel.  
Please research to ensure safety with animals.  Keep out of reach of children and animals.  These wax melts can get hot!
Wax melts are a great alternative to burning candles.  A wax melter functions as either electric or used with a tea light to melt the wax melt.  
Made with Coconut Tart wax, these wax melts are scented with strawberry, raspberry and a hint of vanilla.  This fragrance always sells out fast!

Weight 3.5 oz/Net weight 3.05 oz
6 Count